Thank you to the Heritage Lottery Fund for a truly amazing deaf experience for all the young deaf ex-mainstreamers.
About The Author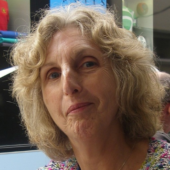 Jill Jones is the Chair of the Deaf Ex-Mainstreamers Group (DEX) and was the co-founder of DEX in 1994. Jill is passionate about deaf education and the vital need for its change. She has been DEX Company Secretary and also worked as a Project Manager for DEX. Jill has two children, two step-children and eight grandchildren, two of whom are deaf, is married to David, also deaf. She loves youth work, art, yoga, football, bird watching, politics and Deaf politics and being with her family.
Deaf Ex-Mainstreamers' Group (DEXperience)
We are an entirely deaf-led organisation that exists to raise awareness of the daily struggle that deaf children have in mainstream education.
Parents Checklist